At Banks Law Group, we bring a wealth of experience to every case. Our skilled attorneys are dedicated to providing you with the best possible advice and a positive outcome to your legal matter. We specialize in the most important legal needs of everyday people like you.
About The Managing Member:
Attorney Matthew B. Banks was born and raised in Berks County. He graduated from Bloomsburg University with a concentration in Economics, Political Science, and Political Economics. After graduation, he pursued his interests in law and government at Widener University School of Law in Harrisburg, Pennsylvania. During his time there, he served as presidents of the Trial Advocacy Honor Society and the International Law Fraternity. In addition, Mr. Banks published an article in a distinguished legal journal as a graduate student.
Experience:
Before entering private practice, Mr. Banks served under Lieutenant Governor & President Pro Tempore of the Senate of Pennsylvania, Joseph B. Scarnati, III ® where he worked on criminal expungements and Board of Pardons issues. Thereafter, he represented the Pennsylvania Department of Transportation in their driver's license suspensions hearings division.
Attorney Banks has represented United States Military service men, including Special Operators; Professional Athletes; Collegiate Athletes; College Professors; Teachers; Medical Professionals; Professionals; Clergymen; Large and Small Businesses; and many others.
Many of Attorney Banks cases have garnered extensive media attention, including regional/national outlets such as Fox News, ABC News, Huffington Post, NY Times, and many others. Attorney Banks has also been directly approached by a New York Times Best Selling Author, Kate Moretti, for his legal expertise to confirm, advise, and direct legal accuracy in a fictional crime novel. Clients repeatedly choose Banks Law based on their no-nonsense approach coupled with their dedication to the client's cause and overall results achieved.
Attorney Eric Harakal – Senior Litigating Associate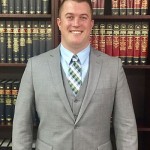 Attorney Harakal joined Banks Law Group with a focus and concentration in Criminal Defense. Eric is intimately familiar with the criminal justice system and has held numerous positions within multiple District Attorney offices including; Oneida County (NY) District Attorney's Office, Lehigh County District Attorney's Office, and Bucks County District Attorney's Office. Additionally, Eric has gained valuable private practice experience with a well-respected solo practitioner focusing on family law, wills & estates and general civil practice.
Eric earned his undergraduate degree from Seton Hall University with a B.A in Political Science and a minor in Russian Language and his J.D. from Syracuse University College of Law in Syracuse, NY where he served as the Treasurer and President of the Criminal Law Society.
Currently Attorney Harakal is the Senior Litigating Associate within the Criminal Defense division of Banks Law Group.
Attorney John Fegley – Senior Appellate & Litigating Associate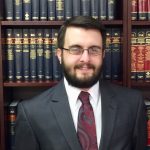 Attorney Fegley joined The Banks Law Group with a passion for Criminal Appellate work. After Graduating with a Bachelor's Degree in Political Science and Philosophy from Albright College in Reading, Pennsylvania, he went on to attain Juris Doctor from Temple University in Philadelphia, Pennsylvania.
After spending time with the Philadelphia District Attorney and Berks County District Attorney, Attorney Fegley joined Schuylkill County District Attorney's Office.  After two years with the Schuylkill County District Attorney he was promoted to First Assistant District Attorney and continued in that position for an additional two years. His experience as the First Assistant provides him with a wealth of unrivaled prosecutorial knowledge.
During his time as the First Assistant, he oversaw all investigations arising under the Pennsylvania Wiretapping and Electronic Surveillance Control Act.  As head of the Schuylkill County Drug Task Force, Attorney Fegley received the Outstanding Prosecutor Award from the Pennsylvania Narcotics Officer's Association.  In addition to narcotics work, Attorney Fegley prosecuted a wide range of criminal cases including multiple Murder of the First Degree cases.  Attorney Fegley personally handled all criminal appellate work out of the Schuylkill County District Attorney's Office during his tenure, including litigation under Pennsylvania's Post Conviction Relief Act and federal habeas corpus petitions.  He has argued before the Pennsylvania Supreme Court and defended convictions before the United States Court of Appeals for the Third Circuit.
Currently Attorney Fegley is concentrated within Banks Law Groups Appellate and Criminal Law divisions.
Attorney Jeremy Z. Mittman – Of Counsel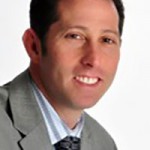 Attorney Mittman assists Banks Law Group clients on motor vehicle accidents, workers compensation cases, and a variety of other personal injury claims.  In addition to having his own solo law practice with over twenty years of experience, he has been Of Counsel to Banks Law Group since 2011.
Attorney Mittman has been intricately involved with dozens of cases throughout his career helping injured victims secure six figure results. Jeremy earned his undergraduate degree from Brown University and his J.D. from Villanova Law School. He has practiced law since 1993 and is active member of the Montgomery County Bar Association and the Pennsylvania Bar Association.
Currently Attorney Mittman is concentrated with the Personal Injury, Wills and Estates, Workers Compensation, and General Civil Litigation divisions of Banks Law Group.
Attorney Len Haberman – Of Counsel
Attorney Haberman assists Banks Law Group clients with Nursing Home Abuse cases and a variety of personal injury claims. Attorney Haberman has over 18 years of litigation experience, has tried over 32 cases to verdict, and handled 300 arbitrations. Attorney Haberman has secured multiple "six figure" settlements and recently was responsible for a $2.5 million negligent security case. As a member of the Pennsylvania Bar, New Jersey Bar, and Florida Bar Association, Attorney Haberman offers a wealth of knowledge and decades of experience for Banks Law Group clients.
Currently Attorney Haberman is concentrated with the Personal Injury divisions of Banks Law Group. 
Attorney Craig La Rocca – Of Counsel
F. Craig La Rocca is a member of the Pennsylvania and New Jersey Bar Associations. Craig has a Masters in Taxation from NYU Law School. For thirty years Craig has specialized in Estate Planning, Elder Law, Federal, Estate, and Gift Tax Law, Pennsylvania and New Jersey Inheritance Tax Law and Federal and State Trust Tax Law. Craig has vast experience in Estate Administration, Wills, Revocable Trusts, Irrevocable Trusts, Charitable Lead Trust, Charitable Remainder Trust, Dynasty Trust, Special Needs Trust, Life Insurance Trust, General Durable Powers of Attorney, Healthcare Powers of Attorney, Living Wills, Family Agreements, Social Security Laws, and Veteran Benefit law. Craig has spoken extensively on these various areas of the law.
Currently Attorney La Rocca is assisting Banks Law Group with Wills, Estate Planning, Trusts, and similar areas of the law as of counsel.