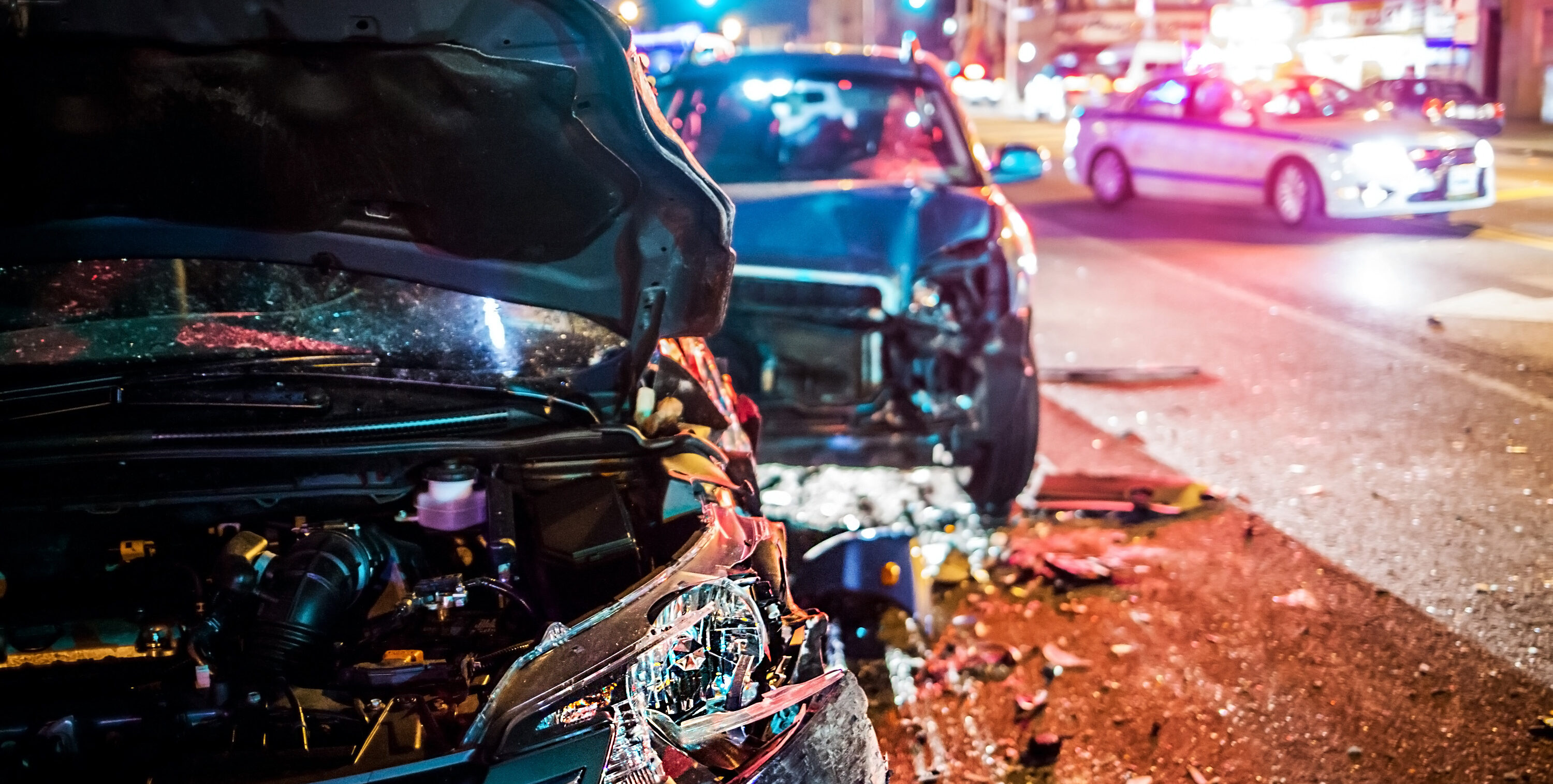 Being involved in a Motor Vehicle Accident can be incredibly traumatic, stressful, and financially draining. This is especially true when the other driver has caused the accident. When injuries occur, it is imperative that you seek an experienced Motor Vehicle Accident, Car Accident Attorney, or our team of Accident Lawyers. The unfortunate truth is that once an accident occurs, you are now forced to file a claim with the insurance companies involved. This includes the other drivers insurance and your insurance company. Insurance companies are for profit institutions and minimizing claim payouts is their typical methodology.
At Banks Law Group, our team of accident lawyers employ a proven system with positive results to achieve your objectives. In any accident case it is imperative to: understand your policy and the other drivers policy (what are the liability limits), how did the accident occur, and what injuries were sustained. Fundamentally immersing ourselves in our client's case is how we succeed so frequently.
Understanding your policy
A motor vehicle insurance policy can have many different variations of coverage. For example, do you have a "Limited or Full Tort" policy? It is crucial to understand the difference because it may significantly impact your ability to recover. Do you have "Underinsured or Uninsured" coverage? Again, this is very important because if the other at-fault driver has less than necessary coverage it may significantly impact your ability to recover. What are your policy limits? Have you elected for "$100,000/$300,000"?
These are incredibly important questions that need to be addressed immediately. Each have a very real possibility of significantly impacting the results in your case. From the outset, our Personal Injury and Motor Vehicle Accident Attorneys will clearly and concisely explain your entire policy to you. The insurance company should compensate you for damages, loss wages, and medical bills. Understanding your policy is crucial to recovery. As a client of Banks Law Group, you will be completely educated, informed, and knowledgeable about the specifics of your case by our team of accident lawyers.
Type of Accident
Motor Vehicle Accidents, Car Accidents, Tractor Trailer Accidents, Motorcycle Accidents, and Car/Pedestrian Accidents all happen in an instant. Whether drugs and alcohol, texting, negligence, weather, poor road design, or vehicular defect are to blame, the simple fact is these accidents are horrifically violent. Sometimes happening within the blink of an eye with no time to react or avoid the inevitable.
At The Banks Law Group, our team of accident lawyers are well versed and experienced in dissecting the nuances of the accident scene, accident reports, and witness accounts. Our proven approach gets results. Typically our first step after retention is to secure the accident report from the investigating authority or the client. We then send our investigators to inspect the accident scene, take pictures, retrace the accident, evaluate the accounts from the witnesses, and if necessary, employ the expertise of an accident reconstructionist. Each accident is factually different and needs personal attention to fully understand the issues associated with the incident. Some firms have a "volume" practice. We have a "hands on" practice. To fully understand the accident, an attorney must be experienced. That's why so many accident victims choose The Banks Law Group's team of accident lawyers.
Type of Injury
Understanding the injury sustained is probably one of the hardest components to a Motor Vehicle Accident. Each injury is personal and it personally affects you. An injury can destroy an individual's quality of life, force career changes, alter a marriage, and impair mobility. Often times it takes years to fully recover, if at all, from the injuries sustained. Some injuries are more severe than others, such as: Spinal Cord Injuries; Traumatic Brain Injuries (TBI); Severe Burns; Loss of Limbs or Amputation; and Eye Injuries.
At The Banks Law Group, our team of accident lawyers have handled cases involving loss of limbs, broken vertebrae, severe burns, permanent loss of mobility (rotator cuff/shoulder), severe lacerations with permanent scarring, Traumatic Brain Injury, and broken bones all caused by Motor Vehicle Accidents. Each injury is unique because everyone is different. At the core of an injury is a human being who is suffering because of another's negligence. We take the time to understand our clients. We take the time to understand our client's medical records. We fully educate our clients on their medical records and the impact on their case. Our accident lawyers get results.
Why are good people choosing Banks Law's as their Accident Lawyers?
At Banks Law, we fully understand that each case presents a unique set of facts, problems, and options for resolution. From the outset, Banks Law commits itself to providing each client with a thorough understanding of the case before them by answering every question and exploring all available options. We achieve this goal by personally dedicating ourselves to an in depth, hands-on approach that has a proven track record of positive results. Here is what some of our recent clients have said about us:
"It was an absolute privilege to have worked with Matthew Banks and to have been represented by him. His superb attention to detail, problem-solving ability, communication and negotiation skills, and legal prowess make him among the best lawyers we have encountered. Matthew earned the respect of all parties throughout our court proceedings, building an atmosphere of mutual respect and understanding which ultimately resulted in the most desirable outcome for all parties. There is no question that we will use Matthew Banks again for future legal proceedings. He has my utmost respect and highest recommendation to anyone searching for the most professional and effective legal representation." – S.Z
"The most reliable person I have ever met, as an attorney and a friend. Unfortunately when I needed a lawyer at one of the worst times of my life, I was extremely lucky to meet Matt. He explained everything to me in a way I could understand. He was extremely knowledgeable and answered every question I had. I would recommend him to anyone e I know. If I ever need his services again, there is no question, I would consult him again and again." M.N.
"You Want This Guy On Your Side! Matt has now helped me out a couple of times, and each time has been very successful. He is always extremely honest and informative, and was able to get me to learn to relax. When Matt tells you that he will take care of something, you can trust that he will do so quickly and effectively. If you need a professional lawyer that you can count on, Mr. Banks is certainly the man you want!" N.B.
Do not hesitate and wait, take control of your legal situation. Allow Banks Law's team of Accident Lawyers to assist you every step of the way. Contact Attorney Matthew B. Banks directly at 844-815-9632 to evaluate your options.