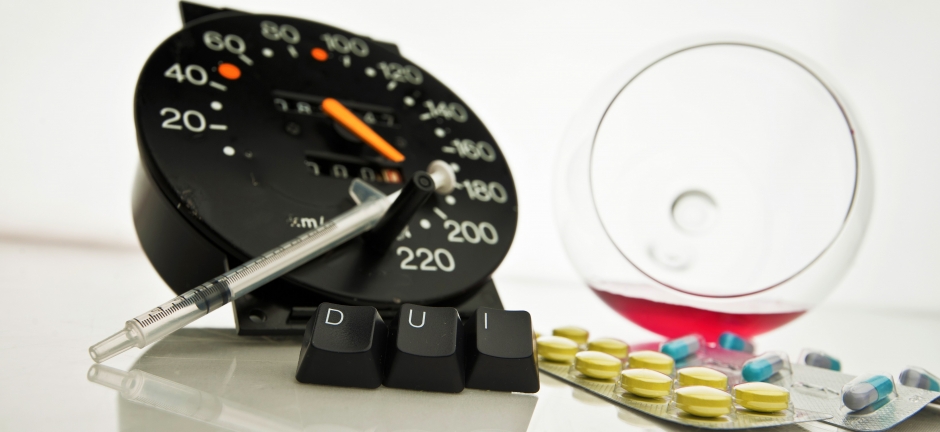 When Experience Matters, Good People Routinely Choose Banks Law Group!
Experience Matters
Driving Under the Influence (DUI) charges can be very serious, scary, and costly. You could be facing significant fines and/or jail time. Depending on your BAC level and number of offenses, a DUI offender could be facing; mandatory 6 months probation to 5 years in jail, a fine from $300 to $10,000, a license suspension up to 18 months, increased car insurance rates, and limited future job prospects due to a permanent criminal record.
However, there are options. Depending on the facts of your situation, you may be eligible for a pretrial diversionary program (ARD or ASP), a probationary license, an occupational limited license, the dropping of charges, or an acquittal. There are many variations of options and outcomes when dealing with a DUI. All depend on the facts of your case. At Banks Law, we fully understand the legal problems facing our clients and the options available for a positive outcome.
Do not hesitate and wait, take control of your legal situation. Allow Banks Law to assist you every step of the way. Contact Attorney Matthew B. Banks directly at 844-815-9632 to evaluate your options.
Driving Under the Influence (DUI) – Generally
Pennsylvania Statute 75 Ps. C.S. 3802, prohibits any person from driving, operating, or being in actual physical control of the movement of a vehicle; after drinking (any amount) or using drugs (even prescription or over the counter drugs) to the extent that it impairs the individuals driving; or with a specific Blood Alcohol Content (BAC) greater than .08%.
The penalty for a DUI 75 Ps. C.S. 3802 is determined on the number of prior offenses. For purposes of sentencing, there is a 10 year look back period. This means that you count all prior DUI's within the past 10 years including Accelerated Rehabilitative Disposition (ARD) cases.
Depending on the facts of your case, there may be an opportunity to challenge the sufficiency of the evidence, legality of the stop, and/or the accuracy of the results. Call us today to review you case for free! 814-855-9632
Why are good people choosing Banks Law to represent them in their DUI cases?
At Banks Law, we fully understand that each case presents a unique set of facts, problems, and options for resolution. From the outset, Banks Law commits itself to providing each client with a thorough understanding of the case before them by answering every question and exploring all available options. We achieve this goal by personally dedicating ourselves to an in depth, hands-on approach that has a proven track record of positive results.
Additionally, clients routinely positively comment and thank us for our straight forward billing structure. With Banks Law Group, you will only ever be charged for the work we know for a fact you need and have asked for. We are a "flat fee" firm and have a well-defined structure. Each step of the way, our attorneys will thoroughly explain to you the options, prices, and projected path your case may take.
Here is what some of our recent clients have said about us:
"I am so glad that I found a lawyer who genuinely cares about his clients and gives the best useful advice. His sincere approach made me comfortable and confident that he would help me get the best possible results. Thank you Matt." T.M.
"Matthew Banks represented me for a serious DUI charge and I was completely pleased with the results… All charges against me were dropped. I would recommend him to anyone seeking a DUI attorney." R.L.
 "When I initially called Matt he broke down the process and made sure that I knew all of the possible outcomes and tried to work the best deal for me." J.R.
"When I first called Matt he felt concerned not only about my case, but I could tell he cared about me and my well being. He was honest and up front with my case. Not only was I pleased with the outcome, Matt also took one-step further to call with concerns of my well being. Generally, attorneys do not call you back." D.P.
"I hired Matthew Banks to represent me in my DUI case, he did an exceptional job. Mr. Banks went over all available options for sentencing and explained everything clearly to me. He got me a great deal and remained helpful and interactive with me the entire trial. I would recommend Matthew Banks to my friends, family, and co-workers. Thanks Matt!" D.S.
"Very attentive and cares: During your primary phone call with Attorney Banks, expect to immediately feel comfortable with his advice. He is attentive and cares about your needs. He gives strong and note worthy advice that makes an impact. He is great with follow up and his fees are fair. Words cannot express how thankful I am to him. One of the best, truly." Katie
"Best of the best: Dear Attorney Banks, My son, Joshua, had asked me to write you on his behalf. He just wanted to say thank you for everything your law firm did for him for all his cases. He especially wanted me to let you know that he felt Attorney Harakal went above and beyond for him at times. Attorney Harakal was on top of every case Josh had. He made many phone calls, court dates got changed ( a lot) and Josh was going from one jail to another. He worked with the advocate from the VA for Josh. Attorney Harakal always made time for me when I called on behalf of Josh ( and I called a lot!) He went to see Josh in jail, to make sure Josh understood what was going on. Both Josh and I have recommended your law firm to anyone who asks us if we know a good lawyer. Thanks to Attorney Harakal, Josh will be going back down to the VA on May 15, 2017, and getting into the PTSD program that he desperately needs. Thank you." Margaret
"Awesome guy and lawyer! Mr. Banks took the time to make sure I understood and agreed to everything happening in my case. He made me feel comfortable in a very uncomfortable situation. He's a great lawyer and a great guy. Its clear he enjoys what he does and puts all his effort and skill into every case, even a trivial one. I would highly recommend him to anybody needing a lawyer in the future." Emily
"Matthew Banks will always have deepest gratitude. I never thought that I would find myself in trouble with the law. Being accused of a crime that I knew I was not guilty of, is still at the end of the day, a crime I was charged with. I was, and am very naïve about the law today. If you think that you understand the law because you watch crime shows on T.V. believe me you are mistaken. If you are in trouble, there is no one that could represent you better then Matthew Banks. Matthew is a very down to earth man who listened to me and represented me with the professionalism and skill that got positive results, and in the end, got my charge dismissed. If I would ever need an attorney in the future, there is no doubt, I would call Matthew Banks to represent me. He has my heartfelt thanks and my highest recommendation." MDM II
At Banks Law, you will always come first. Do not hesitate and wait, take control of your legal situation today. Contact our office at

844-815-9632

for a free consultation and case evaluation.